Since I'm so new to blogging I don't really understand all the ins and outs of it but I saw something called "Ad Sense" and signed up. Now I have ads on my blog! It asked for my address to send me my "checks." Seriously? Am I going to make money at this? How fun! Extra money's always nice for a disabled person.
Also, I did another refashion. This one I'm not too sure about. It's kind of a shirt dress or jacket dress? Since I live in Phoenix and it's 115 degrees I'm sure I won't wear it until November when it cools down a bit. Also not sure about the fit of it. But it was an easy project on this $1 Goodwill find.
I tucked the sleeves in, right sides together, and sewed around the the seam about 1 1/2 inches, to bring up the shoulder seam and shorten the sleeves. This was a size 11 dress and I am very small, so that didn't work. I had to do it a couple times to get the fit right. Then I trimmed the excess fabric.
Kinda cute, don't ya think?!
Oh, and happy Independence Day!!!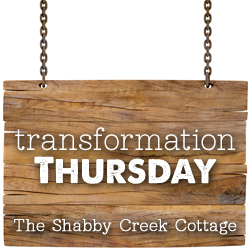 border="0" src="http://i214.photobucket.com/albums/cc100/saranatezoey/Embracing%20Change/linkpartybutton.png" />